Bruce Keene has devoted his entire 35-year career to the real estate industry. He has worked in all facets of the industry including management, design, development, acquisition, and construction.
Subsequent to leaving Ballast Point, Bruce helped found the Management Services division at Franklin Street Real Estate, where he grew a business managing over 4,000 multifamily units and 8 million square feet of commercial real estate.
Preceding Bruce's time at the original Ballast Point Group he was the President/Partner of Trammell Crow Residential Services- Gulf Coast Division. He also served as Regional Vice President with Summit Properties, a real estate investment trust based in Charlotte, NC, overseeing property management operations for Summit's Mid-Atlantic, Atlanta, and Florida divisions.
Bruce graduated from the University of South Carolina in 1974.
e-mail: bkeene@2ndwavedevelopment.com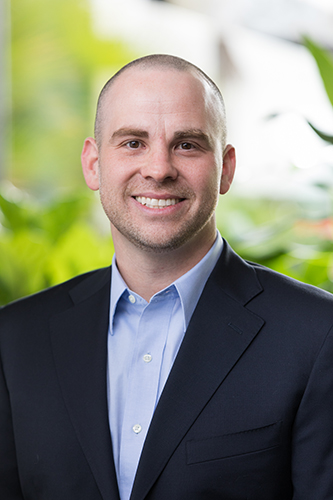 Mark joined Sembler Investments in 2010 after completing his MBA. In the eight years he has worked at Sembler Investments Mark has had a wide array of responsibilities including the operation of portfolio companies, sourcing new investment opportunities, and the ongoing management of his family's real estate assets. Mark's own development career began in 2007 with Duval Development later continued with 2nd Wave's sister company, Blue Sky Communities.
Mark was central to the 2017 founding of 2nd Wave Development and continues to be an integral part of what we do. Mark is engaged in all components of 2nd Wave's developments, from site selection and project design to capital structuring and contract negotiations. Mark works closely with the other members of the 2nd Wave team to oversee the successful delivery of our apartment communities.
Mark graduated from the Kellogg School of Management with his MBA (real estate, finance) in 2010 after graduating Duke University (Cum Laude) in 2007 with his bachelor's degree.
e-mail: msembler@2ndwavedevelopment.com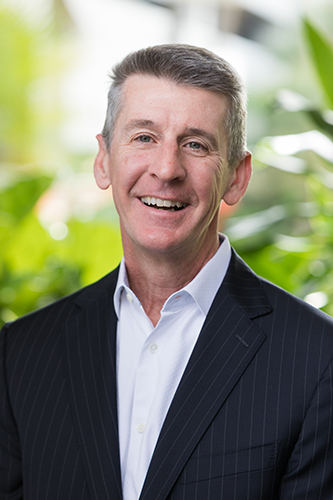 Jeff joined the 2nd Wave team in 2017 after serving the Sembler family as their banker for almost a decade. Jeff has spent his 30-year career in commercial banking in Central Florida, most recently as senior Vice President and Market Director at Bank of Tampa.
After leaving his last banking post, Jeff decided he wanted to grow beyond banking. He initially joined Sembler Investments in the role of CFO, but he identified a need and very quickly began running 2nd Wave's acquisition efforts.
Jeff graduated from the University of Florida in 1987 with a degree in business and finance. Over the course of his career Jeff has served in a variety of leadership positions in the community, including his role as Advisory Board Chairman for The Salvation Army Tampa Area Command from 2015 to 2017.
Alissa Sieben joined 2nd Wave in mid-2018 after serving as the Development Manager for Norstar Development where she successfully supervised all facets of the development process for various projects which included deal structuring and construction supervision. At 2nd Wave, Alissa's role includes primary oversight responsibility for all prospective and current projects.
Prior to representing owners' interests in development, Alissa worked in the Land Use law arena where she assisted clients with litigation, eminent domain negotiations, and rezoning and comp plan amendments in quasi-judicial settings. Her unique skill set and background provide our team with a rare competitive advantage.
Alissa graduated Cum Laude with both her Juris Doctorate degree and undergraduate degree in entrepreneurship from The Florida State University.
e-mail: asieben@2ndwavedevelopment.com
Arnie joined the 2nd Wave team in 2018 after working in the construction field for nearly two decades. Arnie began his 20 year career as a carpenter, then he moved into commercial building as a superintendent. His career grew into a project management role and he now proudly works alongside the team at 2nd Wave Development and Blue Sky as the Director of Construction.
After traveling heavily the last five years, Arnie decided to take a role with a company that would utilize his extensive on site experience and proven leadership while still allowing him to be a father to his four young children.
Arnie attended Blinn College in Texas where he studied Computer Science. He has learned alongside some of the top names in the multifamily and student housing industry. Arnie has completed over 650 single family homes and 2293 multi-family units.
e-mail: agarcia@2ndwavedevelopment.com
Tristan joined the 2nd Wave team in 2018 to serve as our Analyst. Tristan was a recent graduate of The Florida State University where he earned degrees in finance and real estate.
Working primarily under the Director of Acquisitions, Tristan plays a significant role in the due diligence and assessment of prospective sites.
With a position that entails financial analysis, market analysis and support for all other facets of the development process, Tristan is now an integral part of the day to day operations of our team.
e-mail: tlamontagne@2ndwavedevelopment.com
Kelly joined 2nd Wave in 2019 as the Design and Development Coordinator. She is a Florida Licensed Interior Designer with over 20 years of experience in residential and commercial interior design. Kelly has a strong background in leadership and interior design construction and project management.
Her previous career opportunities allowed her to live and work internationally in Shanghai, China where she led a team of 20 plus designers and successfully opened over 40 retail stores throughout Southeast Asia. At 2nd Wave Kelly works directly with the Director of Development to bring the visions of our communities to reality.
Kelly graduated from Ringling College of Art and Design in Sarasota Florida with her Bachelor of Fine Arts in Interior Design. She is Licensed through the Board of Architecture in the state of Florida and is NCIDQ certified. She also holds additional certifications with the NKBA-National Kitchen and Bath Association.
e-mail: kgaeger@2ndwavedevelopment.com